Environment
Shell provides energy responsibly, helping the world move towards a future in which the energy we use causes minimal impact on our planet. We recognise the importance of climate change, along with our role in helping people to achieve and maintain a good quality of life.
Our world needs energy to support and improve life for a growing population. Shell provides energy in a responsible way: we aim to limit any impact on the environment and support the transition towards a lower-carbon future.
Towards a lower-carbon world
Shell has long recognised the climate challenge and the role of energy in enabling a decent quality of life. We believe that, while technological developments will emerge, effective policy and cultural change is essential to drive low-carbon business and consumer choices and opportunities.
Shell supports the establishment of government-led carbon "pricing" mechanisms that deliver a meaningful cost on CO2 emissions, necessary to create transitions to lower-carbon power and fuel options.
Learn more about climate change and the energy transition
Discover what we are doing to achieve a cleaner energy future
Environment in Nigeria
The Shell Petroleum Development Company of Nigeria Limited (SPDC) as operator of SPDC Joint Venture (SPDC-JV) facilities is committed to operating SPDC-JV facilities in a responsible manner with due regard for the environment.
In Shell in Nigeria, we operate in a way that reduces as far as possible the environmental impact of our activities. We also look for ways to bring environmental and social benefits to the communities where we operate. 
The Shell Petroleum Development Company of Nigeria Ltd (SPDC) welcomes the United Nations Environment Programme (UNEP) report 'Environmental Assessment of Ogoniland'.
In Nigeria, we complete Environmental, Social and Health Impact Assessments (EIAs) for all our development projects, in accordance with Nigerian Law. The aim is to reduce the environmental and social impact of our activities as much as possible and look for benefits for affected communities.
Preventing spills
Oil or product spills damage the environment and endanger our employees and neighbouring communities. To avoid spills and leaks of hazardous substances, we work hard to make sure our facilities are well designed, safely operated, and appropriately inspected and maintained. We invest in the equipment and human expertise we need to deal with any spills that happen.
Air quality
Producing and using fossil fuels can affect air quality. We have developed more efficient transport fuels for customers and focused on improving motorists' fuel efficiency. We also work to reduce air pollution from our operations, including limiting emissions of nitrogen oxide, sulphur dioxide and volatile organic compounds.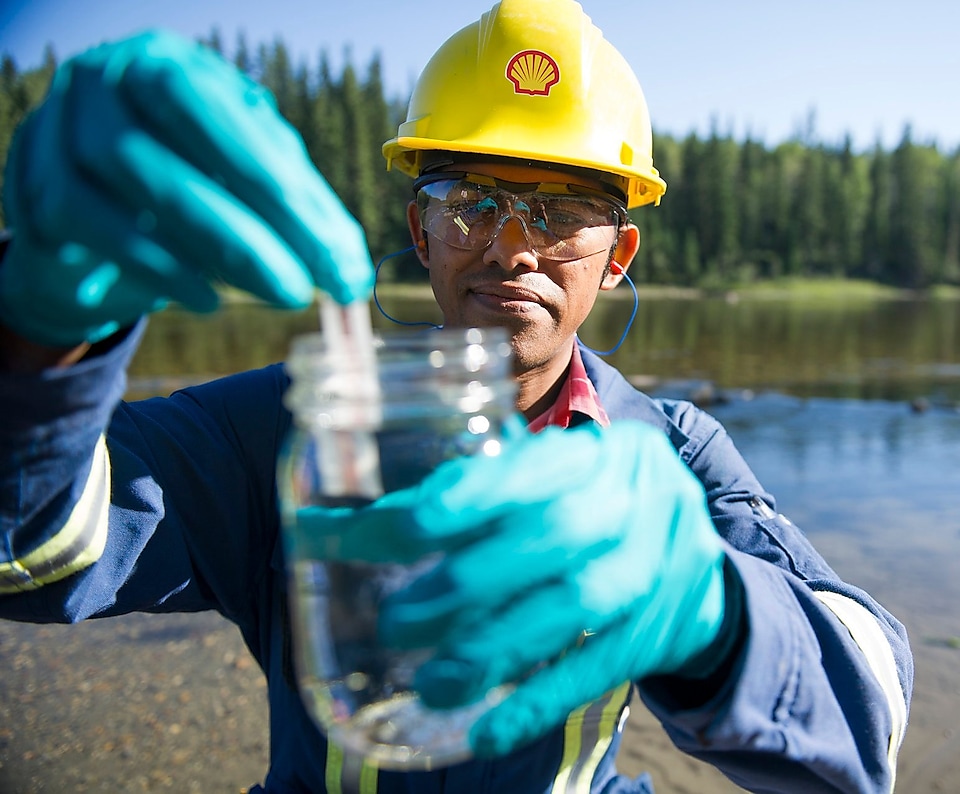 Fresh water
We take steps to manage our use of water and apply new approaches and technologies to reduce our use of fresh water. We comply with water regulations wherever we operate and also set our own mandatory water standards, which match best practice for our industry. 
We tailor our use of fresh water to local conditions, as water constraints tend to affect people at the local or regional level. In some cases, we use alternatives to fresh water in our operations; these include recycled water, processed sewage water and desalinated water.
Find out more about Shell and fresh water
Biodiversity
Our projects can affect local biodiversity and dependent communities. We apply stringent standards to help reduce any impacts our operations may have, particularly in critical habitats, which are areas that are rich in biodiversity or under protection.
We work with several conservation organisations, including Earthwatch, the International Union for Conservation of Nature, The Nature Conservancy, and Wetlands International. Our projects with biodiversity partners include working to restore natural habitats and ecosystems close to our operations.
Discover more about our work in biodiversity and our projects to protect the land and sea
More in sustainability
For Shell, sustainability means providing essential energy for a growing population, while respecting people, their safety and the environment.
We aim to be a good neighbour wherever we work, by contributing to the well-being of nearby communities.